About Us
H.P. Consultants Inc. is located in Canada's smallest of its 10 Provinces. Prince Edward Island situated on the east coast of Canada is also known as the birth place of Canada. The company located in Charlottetown, P.E.I., has a very professional staff that looks after many of years immigration needs.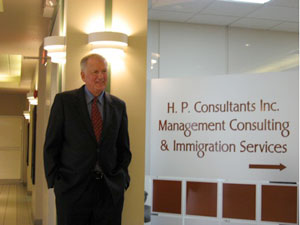 President of H.P. Consultants Henry Phillips
Henry Phillips the President of H.P. Consultants Inc. has extensive experience in both the private and public sectors. He has been a Deputy Minister in the past with the government of P.E.I. and served for a few years as its Director of Immigration. In recent years he has concentrated on immigration investment and has traveled extensively through out China and other parts of the world. Mr. Phillips feels that Prince Edward Island is the perfect place to start your new life in Canada from the point of view of education and language training for your children as well as living costs while your family is getting adjusted to living in a new country.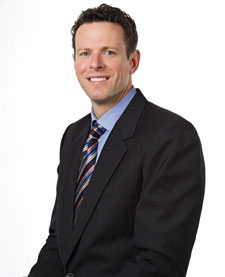 Vice-President-Immigration Services, Paul Villeneuve
Paul Villeneuve is the Vice-President, Immigration Services. He is a Member of the Immigration Consultants of Canada Regulatory Council (ICCRC). He holds a Degree from Dalhousie University in Halifax, Nova Scotia and a Certificate of Immigration Consulting with Honours from Humber College in Toronto, Ontario. Paul has over 15 years of business management experience with large multinational corporations. He has a track record of success in exceeding expectations and helping clients achieve their goals.
The H.P. Consultants team strives to provide you and your family with
superior service and assistance in achieving your goal of coming to Canada.